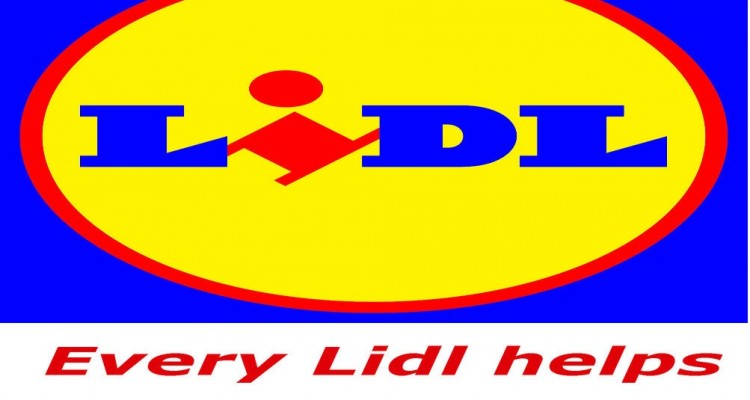 European Bank Subsidised Lidl Expansion with A$1200 million.

This article owes its origins to an intriguing report originally published by GRAIN. You will see why I found it intriguing when you get to it. I have spent some time on the Global Farmer discussing agricultural subsidies, little did I know and I'm sure you didn't, that the Guardian Newspaper recently revealed German discount supermarket giant Lidl and its sister chain Kaufland have benefited from almost US$900 million (A$1200 million) in public development money over the last ten years. Is this just another form of subsidy to encourage the global expansion of European supermarkets and European food?
The companies, owned by the large retail company Schwarz Group and controlled by one of Germany's wealthiest families, received loan funding from a little-known wing of the World Bank and from the European Bank for Reconstruction and Development (EBRD). There is no suggestion there was anything 'wrong' with the funding, as you will see it is part of the specific mandate of these organisations funded by taxpayers and owned by governments to encourage local development, in this case in Europe.
The German Federal government, on their website has been heavily promoting both Lidl and Aldi in America to help it to become established in that country and, no doubt, sell food that has been made or produced in Germany. Lidl like Aldi, also sell a range of German made hardware, electrical goods and many other things.
Aldi already have stores in Australia and it is understood they plan many more. Lidl are also planning a chain of stores throughout Australia. In what seem like a few years in the UK they have secured over 10% market share and are causing both Tesco and Waitrose, the two biggest food retailers in the UK, to review their business plans.
They have made no secret about being 'aggressive' with their entry into America. Maybe interesting times for the Australian consumer, but what about the producers and what few processors are left, what of the future for them?
I 'found' GRAIN  here they are an organisation we should all know more about.  I thank them for their permission to re-publish in what is a totally unselfish way. All I have to do is write them and tell them what I have done, so I take this opportunity to promote what they are doing, which, in turn, I hope,  will help us all become more global and less parochial, Australian centric, in our thinking. It's a big world out there and it would seem we are a target for a well funded and thought out retail strategy, which will bring major global supermarket, even superstore players to our shores.
The article by GRAIN on Lidl, as it turns out, may not only be commercially intriguing, it may well be politically intriguing.
Lidl, we are told is about to, or has already opened here in Australia. This article provides a perfect introduction to what I have been writing, in draft form, for some time.  I have  been trying to get my head around what more 'competition' in the supermarket business will mean for Australian food producers? As you will see the shoppers will love it, but what about the men and women and the companies which grow the food. As you will see later, the experience of growers in the United Kingdom has become quite grim as Aldi and Lidl have increased their market share.
The number of people we have to feed in Australia is growing slowly, increasing at about 1.4% or 330,000 a year (2014).
The food producing community, know that the fight between the two major retailers and to a lesser extent the third for market share, has driven margins down and at times to below cost. Coles and Woolworths obsession with home brands has also forced growers margins down and the Australian food processing industry offshore or out of existence. They can' deny it, the numbers are there for all to see. A previous article on the Global Farmer 'The future of our Food Processing Industry'  explains it all in detail. Again, and I know I bang on about this all the time, food imports are going up and our exports of processed food are going down.
The boast that the 'majors' buy their fresh produce in Australia is hollow. Apart from a few luxury items and a few products which we, that is the consumers, can afford to import by sea and often by air, like grapes and oranges from America, Kiwi fruit from South America, avocados from Mexico and so on and so on, where else can the majors buy their fresh fruit and vegetables? So far, nowhere else but Australia. That is why it is hollow and misleads the consumer when they say they are good blokes supporting Australia producers. Harrumph!!!
Why do I say 'we' can afford to import? Well, it's just a fact of life we are rich and we can afford to buy anything that is out of season in Australia. We transport and often fly organic (which must make you think) and non-organic fresh produce around the world. Not just us either, I am told that at Christmas in Europe the range of fruit in the shops is as good as that in Australia at the same time of year.
Supermarket retailing is all about market share. At the moment the pie is unequally divided between three, with two holding about 40% market share each or 80% of the total market. We now have another two major international supermarkets entering the market with a range of products as big or bigger than those of Woolworths and Coles. So the 'pie',  which is  growing by less that 2% a year, will be divided not by three, but by five. Will something or someone have to give?
Three becomes five – all fighting for market share.
How do or will the new entrants Aldi and Lidl obtain fresh produce in the face of the established competition of Woolworth, Coles who have many producers on contract?  Every State capital city has a fruit and vegetable market from where the small and large retailers can purchase their needs, but it is the majors, Coles and Woolworths who set the market prices, anyone who has 80% of the market, controls it. So what can Aldi and Lidl do?
Offer the producer, the grower, a higher price than Coles et al, and then to remain competitive reduce their retail margin below that of Coles and Woolies and IGA or:
Pay the producer the same price and sell at retail for less than Coles and Woolies and IGA?
Encourage more growers into the market? That will mean more growers sharing the same pie. Volumes down costs up – not a good idea.
Do Free Trade Agreements come into play here? There is the trans Tasman one and the one recently signed with China.
Aldi have a number off stores in Australia. It has been reported to me that their shelves are dominated by German products, everything from food to hardware to electrical goods.
Quite literally as I was writing this article, an email came in from a farmer friend in England. Problems with low margins, being screwed by retailers and so on, is an international problem it seems. Somebody must be managing the National Farmers Union (NFU) in the UK in the way a farmer representative organisation should be managed, the British would call it 'getting their boots dirty'. The NFU website is quite honestly, a site for sore eyes. I have written many times about the lack of effective advocacy in Australian agriculture and that our  State Farm Organisations (SFOs) the National Farmer's Federation (NFF) and our plethora of 'peak bodies', grower levy funded bureaucracies, Departments of Agriculture and for that matter, Minister's of Agriculture, all seem to have the 'Nero complex' which is a very serious contagious  mental attitudinal condition, for which there is no cure apart from replacement.
It's not all plain sailing for the NFU or their unhappy dairy farmers. If you go to the Farmers Weekly site you have to register, but it's easy and there is a great story about French farmers showing us all what a protest about poor prices should look like, as well as British dairy farmers at the very end of their tether bringing motorway traffic to a standstill all over central England.
Fight Back? —This is how the National Farmers Union in the UK approached the discounter Aldi in their market place:
Aldi's commitment to Back British Farmers
Rising discounter Aldi has made a number of new commitments to UK growers that could change the face of retailer and supplier relations in this country.
Aldi has become the first retailer to sign up to the NFU's Fruit and Veg pledge – moving forward after first signing the Back British Farming Charter.
Aldi have even gone further to Back British Farming including commitments such as:
NFU horticulture chairman Guy Poskitt said: "Aldi's response to our pledge clearly details the integrity, honesty and openness of its business, and highlights its commitment to long-term supply relationships, equitable distribution of reward along the supply chain and fair and respectful trading relationships.
"We know that there are other retailers who have best practice measures in place and we are keen to discuss how they can make a pledge, but we want to applaud Aldi for being the first to do so publicly and committing to the key all the asks our pledge – including price certainty, long term relationships, seasonal British produce and above all, a healthy sustainable supply chain that works fairly for the supplier, retailer and consumer."
I suppose 40% of fresh produce sourced in the UK is better than nothing and is comprised of seasonal produce. That means 60% of fresh produce is sourced from outside of the UK. In Australia we get used to distance— for instance Perth is as close to Kununurra as London is to Moscow. We transport melons from Kununurra to Perth and they are 90% water a 6% sugar. So one can only imagine what happens in Europe. But at least the contract with the NFU is a start and you will see from the NFU site if you have a look, that farmer organisation is deeply involved in supporting and promoting British farm produce.
Market Research shows Aldi 50% cheaper in Australia.
Choice reported in a survey conducted in June 2015: Our basket of leading brand products cost $87.29 more at Coles ($174.97 excluding specials) and $89.09 more at Woolworths ($176.77) than a basket of equivalent products from Aldi ($87.68). So by foregoing leading brands you can save about 50% off your grocery bill by shopping at Aldi.  The full report can be found here. That is a huge saving by shopping at Aldi. The question must be asked does the consumer care if there is a dominance of German of imported food on the shelves? Going on what Aldi says of their market share at present and what they forecast for the future, the answer has to be no.
If you have a look at the survey of Coles, Woolworths and Aldi, you will find it DOES NOT include fresh fruit and vegetables.
UK big supermarkets becoming slow payers.
It seems our potential problems are already a fact of life on the other side of the world. This is the opening paragraph of an article in a British on-line publication, Farming News. 
Monday 20 July 2015
As the UK's largest supermarkets up their game in the race to win back customers from the German discounters, their means of slashing prices and delaying payments to suppliers means that the food retail industry has never been tougher for the UK's smallest food suppliers, independent grocers and farmers, warns business recovery specialists Begbies Traynor.
The whole article is a fascinating read. Can it happen here? It is a global village when all is said and done. Earlier in this article when I canvassed some of the strategies buyers could employ in the face of competition I didn't think, I should have remembered my own experience in the agricultural chemical manufacturing industry. The big retailers, the heaviest discounters, were always the slowest payers. Thirty day terms they would stretch to sixty or ninety days and never turn a hair. With their customers, the farmers, they were strict with 'specials', 30 days or the price went up. So they got their money in 30 days and paid us in 90. In the days of high interest rates it was good business and not to be sniffed at even today.
As if that isn't interesting enough this link will take you to the web site of the German Government Mission in the United States, where the  German government is extolling the virtues of both Aldi and Lidl, the German products they sell, and the service they offer. So both companies have powerful friends at 'court'. Perhaps that link helps explain some of the questions raised in the article by GRAIN. The German nation is serious isn't it when it comes to international trade? They are now the fourth biggest motor manufacturer in the world and Volkswagen are far and away the biggest manufacturer of motor cars in the world. As the 'corner shop' disappears all over the world and the super and hypermarkets take over, even regional dominance in food retailing is a frightening thought.
Is this why the German Federal Government is helping two of their biggest retailers become established in the rich countries of the world? Volkswagen do alright out of the German government —they get about $206 per motor vehicle. Australia was paying over $2000.
Lidl, obviously have expansion plans outside Europe. They have already started in Australia and America.
This is the article from 'Grain':
The German discount supermarket Lidl and its sister chain Kaufland have benefited from almost $900m (£576m) in public development money over the past decade, the Guardian can reveal.
The companies, owned by the large retail company Schwarz Group and controlled by one of Germany's wealthiest families, received loan funding from a little-known wing of the World Bank and from the European Bank for Reconstruction and Development (EBRD).
These public institutions, funded by taxpayers and owned by governments, have explicit mandates to increase local development in the countries where they spend their money. The World Bank also has an additional, specific mandate to reduce global poverty. There is no suggestion of wrongdoing with regard to the receipt of the money.
The banks said their funding for Lidl and Kaufland would help the companies expand across central and eastern Europe, creating jobs, opening new markets for local producers and bringing "good quality, affordable food" to poor consumers.
However, these claims have been attacked by trade unions and development groups. Luiz Vieira, coordinator of the Bretton Woods Project, a British NGO that monitors the World Bank, said: "This idea that an injection of capital to multinationals will lead necessarily to good, sustainable growth has been repeatedly proven false over the last 20 years."
Jan Czarzasty, professor at the Warsaw School of Economics, said the amount of public money that the Schwarz Group had received was shocking. "Everywhere where they open new stores, there are stories that come to the surface regarding working conditions; employee satisfaction is generally low … it seems part of the business model of Lidl, as a company."
In Poland, Lidl has been the focus of repeated protests from its workers. "We are overworked, we do the work that should be done by many more people," said Lukasz, an employee on the night shift at a Lidl warehouse who did not want to give his surname. He said his wrists have swollen and he has bruises on his skin from packing and unpacking heavy loads of fruits and vegetables – but that it is risky to speak out. "People are afraid to lose their jobs," he said.
Reports from the state labour inspectorate in Poland, seen by the Guardian, document repeated violations of the national employment laws at Lidl, including breaches of provisions on working time that require employers to give workers at least 11 hours off each day and 35 hours of uninterrupted rest each week.
Alfred Bujara, chairman of the retail section at Poland's Solidarity trade union, said workers who try to organise at Lidl face harassment and bullying by managers. "Stress and intimidation is very high," he added.
The Schwarz Group, which started in the 1930s as a grocery wholesaler in Germany, is now one of the world's largest and fastest-growing retailers, and its head, Dieter Schwarz, is one of the world's richest men, worth an estimated $21bn .
In the UK, there are now more than 600 Lidl stores where sales are soaring, although the chain has not been immune to controversy. Last year, the company hit the headlines with reports that Polish staff in Scotland were forbidden from speaking their native language, including with Polish customers.
According to its records, the International Finance Corporation (IFC), the lesser-known but increasingly powerful branch of the World Bank that invests in private companies, gave its first $100m loan to the Schwarz Group in 2004 – the same year that the German trade union Ver.di released its "black book" on Lidl in Europe, documenting alleged labour rights violations.
This funding, the IFC said at the time, was to help the group expand in "selected urban areas" in unspecified "target countries in central and eastern Europe". The Guardian has confirmed that some of this money went to finance the expansion of Lidl in Poland.
In 2009, this was followed by $75m for Kaufland to expand in Bulgaria and Romania, and in 2011 by $66m for Lidl in Romania. In 2013, more than $105m was given for Lidl's plans to scale up in Bulgaria and Croatia and to open its first stores in Serbia. In total, the IFC provided about $350m in long-term loans towards the Schwarz Group's march across Europe.
The EBRD, which often co-finances projects with commercial banks, has raised more than $700m for Lidl and Kaufland over the last decade, contributing nearly $500m itself.
The IFC defended its investments in the Schwarz Group, saying that its eastward expansion has "created new channels for local farmers to supply their products. Consumers gained access to a more affordable and diverse selection of high-quality food products."
Gilles Mettetal, head of agribusiness at the EBRD, said: "For the people, it changed their lives." He added that the retailer provided a "model that at the time didn't exist, which was targeting the lower social category, a poorer category, offering products to people who otherwise could not afford them.
"This is the credit I give them. They have been, yes, a quite commercially aggressive group, but they have people accessing products that they wouldn't have been able to access otherwise."
Vieira said the banks should have to prove that their funding has done more good than bad. "They're public institutions operating with public money, so I think transparency should be the point of departure … without transparency they cannot guarantee there will not be negative impacts from their funding."
The IFC and EBRD said they regularly monitor their investments, but that data on how many jobs were created and how the company's expansion has affected local producers was commercially sensitive information and therefore confidential.
Lidl in Poland said the company has 14,000 employees in more than 500 shops across the country, with fair working conditions. Wages at Lidl are "significantly higher" than those at other retailers in Poland and employees get "numerous social benefits" including free private healthcare, it added. Lidl in Poland "has always been open to dialogue with employees as well as with trade unions", the company said.
Lidl did not respond to questions about its receipt of public development money.
In Poland at least, Lidl is not necessarily the cheapest supermarket. A survey in 2014 priced a standard basket of goods at Lidl at 47.8zl (£8.50), while at Tesco, which also operates in the country, the same shopping cost 40.1zl (£7.10).
Czarzasty said it is Lidl's strategy to constantly look for new destinations for its stores, "systematically penetrating smaller and smaller locations, smaller towns, in many cases villages", which can squeeze out local traditional retailers and fundamentally change rural economies. "It's another variation of the Walmart effect … there may be some new jobs created, but how many? And how many jobs are lost? We don't know that."
In Romania, Lidl has opened more than 185 stores since 2011 – an average of almost one a week for four years. In Bucharest nearly all of the chain's outlets are within walking distance of an older, local marketplace.
Ion Garalin, a small-scale trader who has sold local produce at the Piata Gorjului market in western Bucharest for more than two decades, says this has made a difficult situation even worse. "Really, the most negative impact is that they've chosen to open stores very close to local markets like this one," said the 67-year old, standing in front of a stall piled high with fresh vegetables, waiting patiently for customers. Today, this once bustling market is now eerily silent. "We're being eaten alive … We can't go on like this."
Down the street, dozens of shoppers are zipping down the no-frills aisles of a Lidl, picking up products – from jars of pickles to specialties such as herring fillets in tomato sauce – stacked on metal shelves and wooden pallets on the floor. "I like the avocados," says Camelia, an elegantly dressed woman standing beneath the store's familiar red, blue, and yellow logo.
However, she said it is hard to believe the company would have received any public development money. "Of course I know what the World Bank is, and perhaps they could have found a better use for their money considering all the problems we have in Romania."